"We are so happy with our
event barrier covers

and promoted sponsor wraps."

"We have saved more than half of previous years and with perfect results."
TP Run For Life Our limited 'deploy/circuit' times means we need to affix our sponsor promotions to the portable barriers fast. S B O's capability of long run printing with fitted grommets has reduced our deploy time by 1/3.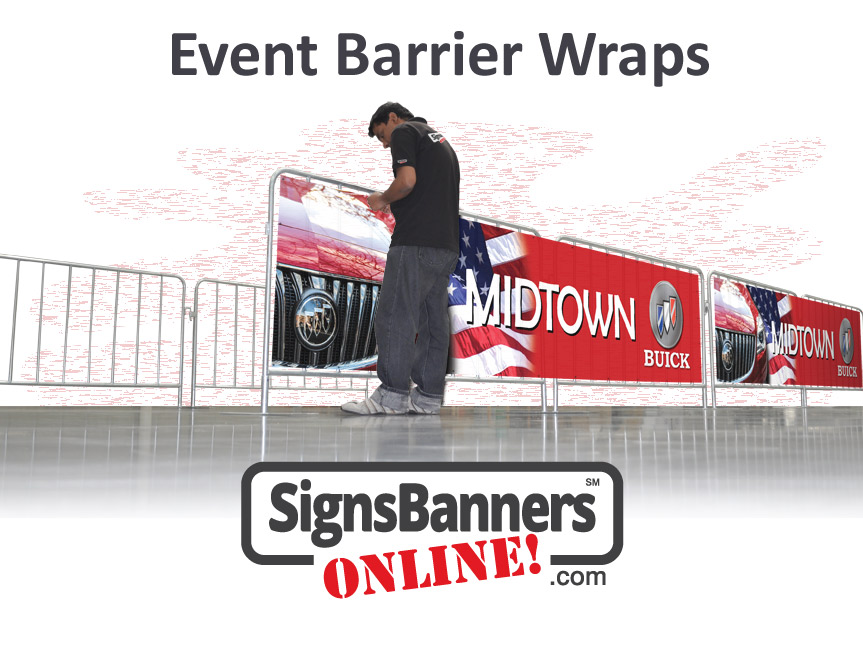 Event Barrier Wraps USA
Also known as
Wraps

barrier covers make events successful.

Providing coverage for your sponsors is vital for a successful event. Signs Banners Online supply more long runners than ever before and huge discounts are applied for event signage here.
Event Signage

Spectator Sponsor

Crowd Emotive

Print Runners

Barricade Signs

Sponsor Branding

Indoor Outdoor
Quick Deploy
Choose the distance of each runner(wrap) and distance apart for each grommet.
Cover sizes are unlimited and you can design for long span barrier fence event signage printing on the full range of materials.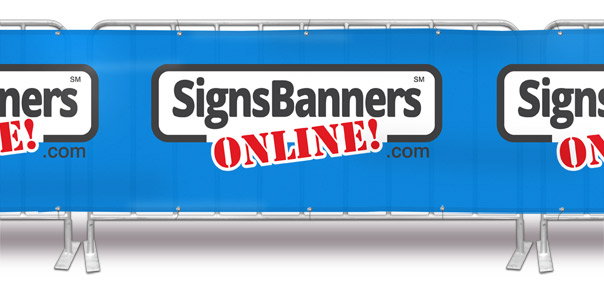 Span across 2-3-4 or more metal barriers You can design fence skirting long runners(wraps) to fit multiple barriers and form a longer viewing graphic. Ideal for televised speed sports. Some people refer to them as 'cow ring' fencing.

Tip: Measure your span width including 'gap' between each of the metal barriers. The ideal fit is from metal to metal.
Recently conducted Baltimore MD print covers example now here.

Long spans keep prices lower

Great art design keeps your brand in-front
S B O have capabilities to print 75 feet plus single span 'no join' runners.
Event barricade cover graphics
Half the price of jackets.
Made to suit portable steel barricades, plastic and vinyl, you can also use on expandable pedestrian gates and safe zones. They also look great televised. It's all about making your sponsors visible.
Perfect for quick deploy and pull down
Lightweight super strong
Easily transported fitted or packaged
Washed for storage & reuse
Vibrant color and crisp logos
Variable sizing options
Reduce windload (anti tip)
Contractual Agreements between organizers
Durapolyfabrics Event banner material
Temporary crowd fence with banners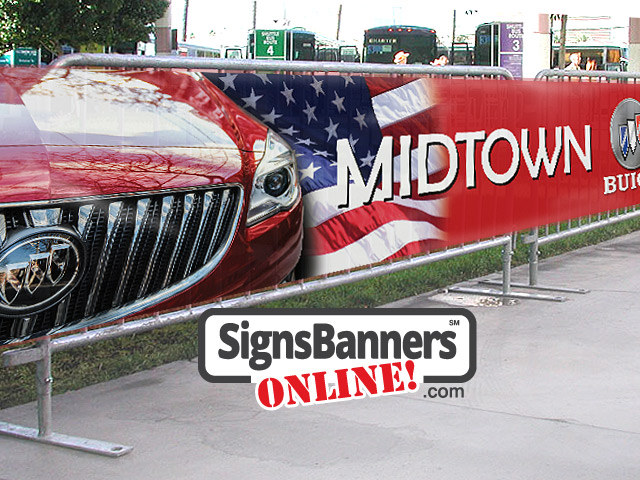 As spectators behind the fence are rooting for passing competitors or people cheering at a festival, your print designs will be top of mind.
---
When designing portable barrier banners for events with repeated logos, try using vector based imagery.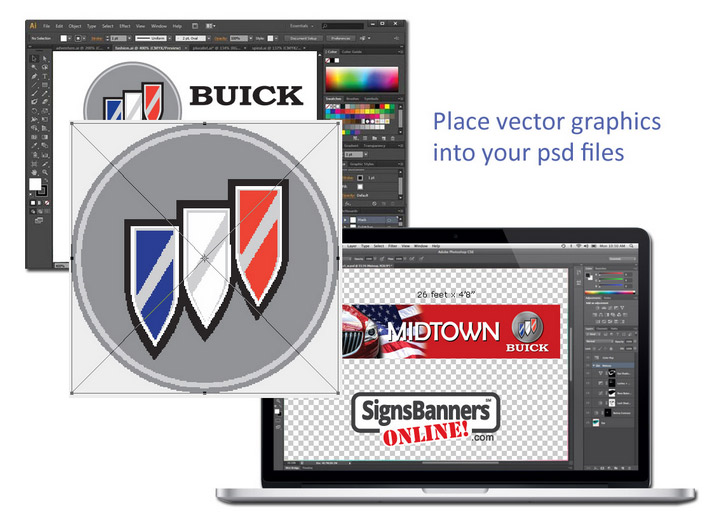 Using popular graphic making software if you place a line base or also known as vector element into your files, remember to flatten for final printing. We show you how to start here.
How the barriers work
Each barrier snips into the base legs. The main carriage (fence part) has uprights that are insert into bridge foot or flat foot of the crowd barricades (this makes them now freestanding). The signage or 'boost' area should be measured from inner metal to inner metal so that your banner is not too large. This makes tying easier. You also need a "+plus" gap between each barricade when spanning long lengths so that when multiple barricades are joined together, you are measuring the 'overall' length of the fence.
Many standard size barricade metal systems are 8'7" 6'7" 4'7" wide for public event usage. The heights vary from hire firm to hire firm. It is recommended you measure or call the hire out company for actual size of the boost area when multiple barriers are joined to form a long fence that you put on your clients advertising.
Grommets: Most designers choose 20 inch (most popular) or 40 inch settings.
Also note: When designing your printing sizes allow for the upright inserted into next frame using the standard hook or half-loop fastening system. It may affect the long fence dimensions. Ask your local hire out supplier for your event the added distance for each join.
Height of sign: Check with hire out company. This alters on varying systems. Allow 2 inch free area top and bottom for tying points, wires, straps or using plastic ties that will circumference around the metal bars.
Price/Budget: For double viewing applications, It is cheaper and better to fit two(2) banners each side of the fence. See the calculator for your custom size jumbo and continuous quantity discount pricing.
Set up deploy / dismantle: Consider the requirement time for set up deploy and dismantle. Often longer spans 20 feet to 30 feet per section gives you quicker 'handling' time rates. S B O regularly provide long spans with full color designs for our corporate client designers and event managers.
Event psychology of patrons Short barrier jackets are not effective barriers. Many people consider a 'jacket' as an opening in the fence. The best technique for crowd control is long span joined partitions with seamless attachments. Psychological Effects of Signage - By Scott Snr 2008
---
Fence covers prevent people breaking the fence.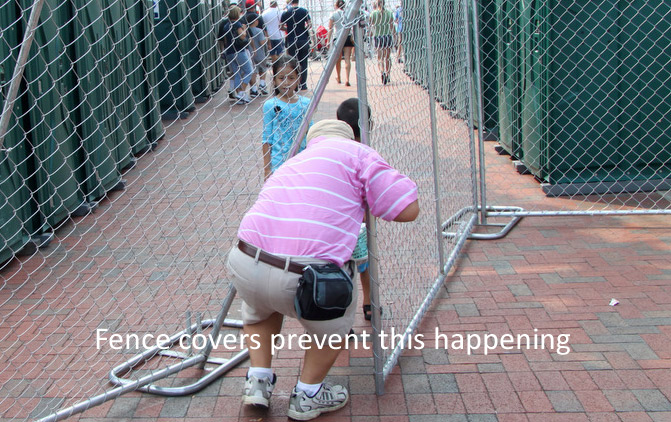 ---
Use appropriate nylon zip ties to secure your signage to the event perimeter signs.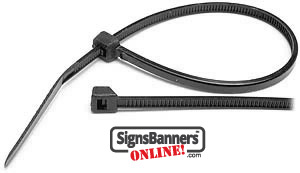 Marketing & Event Promotions.
As modern customers look for a producer of creative economical ways to enhance their corporate image and maximize their clients marketing message at trade shows convention or local community individualized events they are turning toward long span runners and branded event signage. Their Marketing & Promotions division can help by achieving their objectives with printed fence skirting, barricade covers, fitted sets, backdrop draperies, banners and interview background logo walls. All products are manufactured to custom specifications with several printing options to choose from. With no minimum order, now if you're business is large or small, S B O can help you achieve your brand marketing objectives.
"As a designer, you can arrange it all from your desk knowing Signs Banners Online have the experience to deliver."
J. Evans EventPro 2011 IL US
Make your festival and marketing materials great.Design is often thought of as "pretty pictures", but engaging the eyes of your visitors is an important part of getting them to stick around. Though people might subconsciously accept poor design a great design will be remembered.
Customers are ordering from a factory saving maximum discounts and best quality outcomes
As a major supplier of grand format printing Agencies, Management firms and promotors are accessing a direct output source for their barrier print supply lines in USA and Multi National events.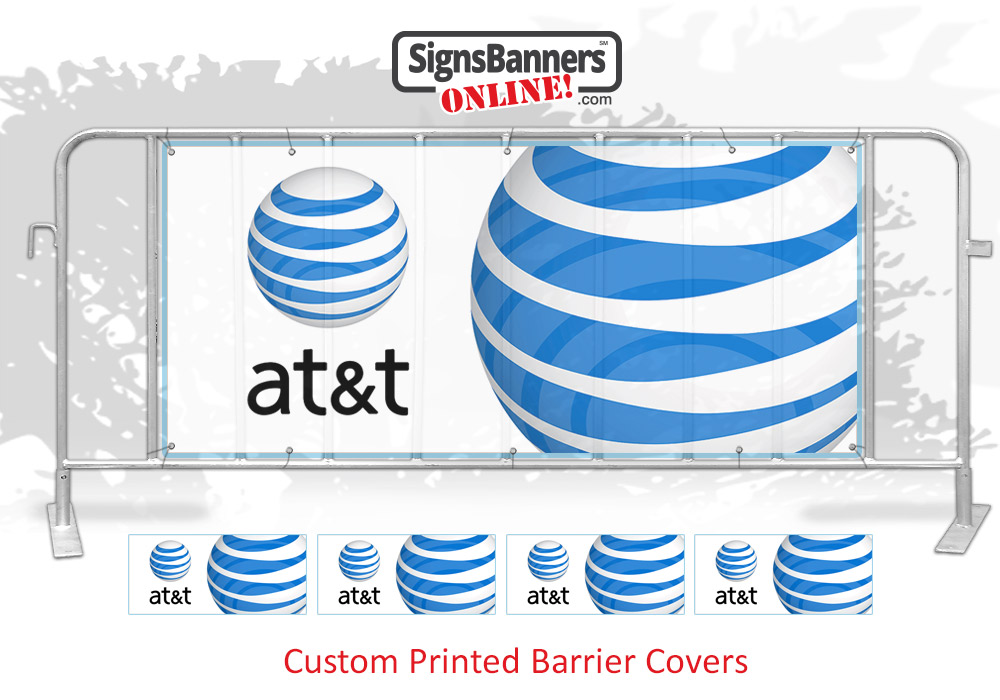 Common applications of long span printing
Viewing Area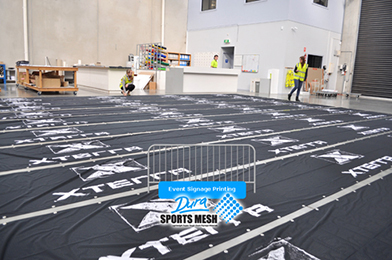 As used for prominent public space viewing locations these event fence hire covers are branded with the sponsor logo.
Stage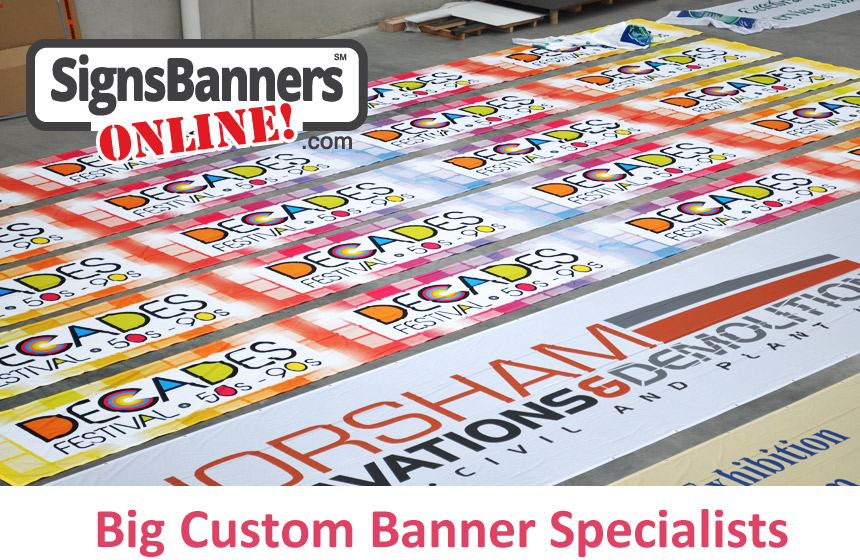 Custom banners made for event marketing
Setting a high quality standard means graphic and creative design firms USA can rely upon a successful business line for outputting their creative printing and banner sign manufacturing... all direct from the factory.
Bleacher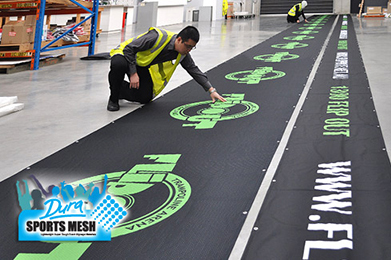 These simple runners are fitted to bleacher balconies by zip ties and surround the arena for a 3 day championship event - County Trampoline Championships